A Seller's Market? Less New Inventory & More Sold Inventory for Ann Arbor Condos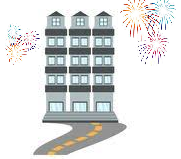 It seems as though the new year was in favor of buyers for Ann Arbor condos. A total of 53 units were listed for sale, a considerable 34.6% decline from the 81 last January. The average listing price increased by 5% from $378,064 to $397,148 now. There were 46 sold condos versus the 42 previously, a 9.5% increase. And their average selling price was $344,631, which was an 8.3% rise from the ASP of $318,148 the year before. Even better news for buyers, the average days on the market decreased a significant 45.8% (27 days) to 32 days. The first month of the year means that the numbers account for both monthly and yearly comparisons.
To learn more about the condo market at Ann Arbor, contact the specialists with The Bouma Group at (734)761-3060 or email info@bouma.com. View more Ann Arbor condos here!