Keys to Success for First-Time Homebuyers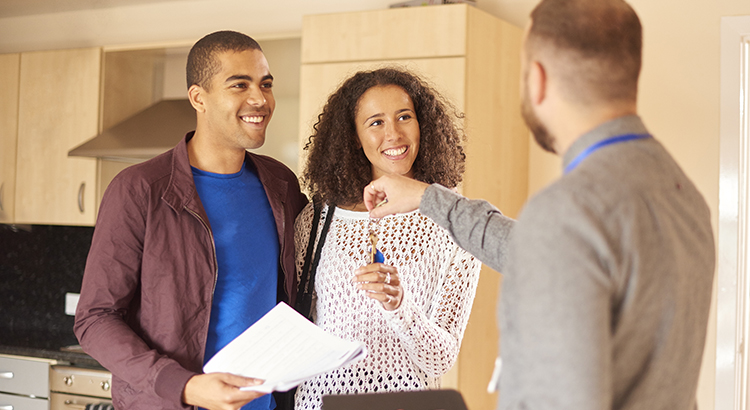 Buying your first home is an exciting decision and a major milestone that has the power to change your life for the better. As a first-time homebuyer, it's a vision you can bring to life, but, as the National Association of Realtors (NAR) shares, you'll have to overcome some factors that have made it more challenging in recent years:
"Since 2011, the share of first-time home buyers has been under the historical norm of 40% as buyers face tight inventory, rising home prices, rising rents and high student debt loads."
That said, if you're looking to purchase your first home, here are two things you can consider to help make your dreams a reality.
1. Save Money with First-Time Homebuyer Programs
As a first-time homeowner, the initial costs and fees can seem overwhelming and insurmountable. From securing a loan to putting together a down payment and covering closing costs, the expenses can feel like a significant obstacle to overcome.
Fortunately, there are a lot of public and private first-time homebuyer programs that can help you get a loan with little-to-no money upfront. CNET explains:
"A first-time homebuyer program can help make homeownership more affordable and accessible by offering lower mortgage rates, down payment assistance and tax incentives."
As Bankrate says, many of these programs are offered by state and local governments:
"Many states and local governments have programs that offer down payment or closing cost assistance – either low-interest-rate loans, deferred loans or even forgivable loans (aka grants) – to people looking to buy their first house . . ."
To take advantage of these programs, contact the housing authority in your state and browse sites like Down Payment Resource.
2. The Supply of Homes for Sale Is Low, So Explore Every Possibility
In today's real estate market, it's a challenge for buyers to find the right home due to limited supply. However, there are ways to expand your options and increase your chances of finding a home that fits your needs. One option is to consider townhomes or condominiums, which are often more affordable than single-family homes. While they may be smaller, they still offer the opportunity to own a home and build equity. Additionally, they typically require less maintenance, which can be a major advantage. To ensure a successful home-buying experience, especially if you're a first-time buyer, it's wise to seek the guidance of a trusted real estate agent. They can provide valuable insights about the home buying process, help you locate suitable options in your area, and assist you in making competitive offers.
Bottom Line
If you are a first-time homebuyer, navigating today's seller's market can be difficult. However, there are solutions available to help you achieve your goals, such as utilizing first-time homebuyer programs and exploring all of your housing options. If you need guidance, feel free to reach out to us at The Bouma Group, Realtors at 734-761-3060 or info@condohotline.com. We're here to provide expert assistance and support throughout the process.