| | |
| --- | --- |
| Area | South Ann Arbor |
| Number of Units | 188 |
| Year Built | 1996-1998 |
| Builder | Cambridge Homes of Michigan |
| Association Fees | $250 - $310 monthly |
Search by Complex
Description of Heatherwood
Heatherwood Condos are located in Pittsfield Township, on the south side of Ann Arbor, just a short walk from shopping centers, restaurants, and grocery stores. These Ann Arbor Condos feature a pool, volleyball court, winding trails, picnic area & pavillion. There are 188 two-bedroom, ranch style condos that range in size from 1,100-1,375 square feet with private decks, detached garage parking, and pets are allowed within limits. The second floor units have vaulted ceilings in the living room. Children attend Ann Arbor schools, and owners pay Pittsfield Township taxes. To learn more about Heatherwood Condominiums, contact the Ann Arbor Condo Specialists at 888-581-6923 or info@condohotline.com today!
Information for Heatherwood:
Trash pickup is on Monday morning between 6-8AM
Recycling is offered by Hornback Recycling Company.    You can call them at
800-662-9361 to get your blue bin.
Pool hours
The summer pool hours are from 9AM – 10PM during the summer months.  The pool opens on  Memorial Weekend, and will generally close around Labor Day.
Problems with your Unit
If you have any problems that occur inside your unit, you can contact Kramer-Triad  at  734-973-5500.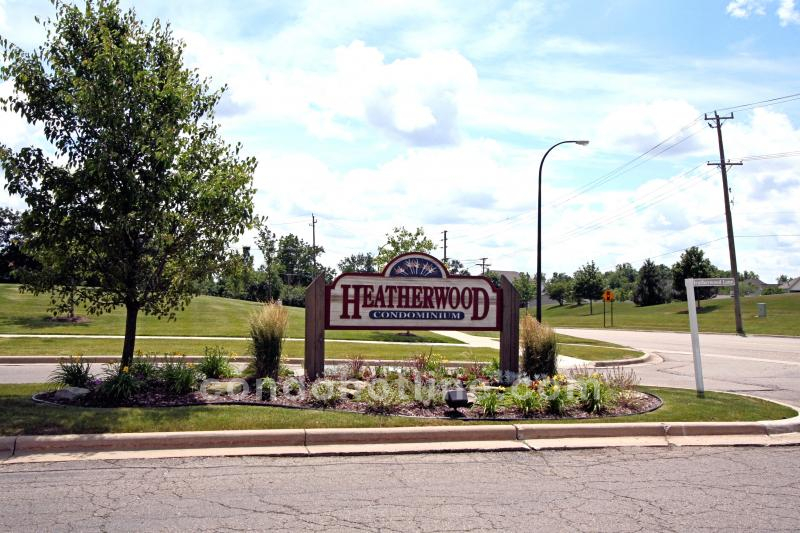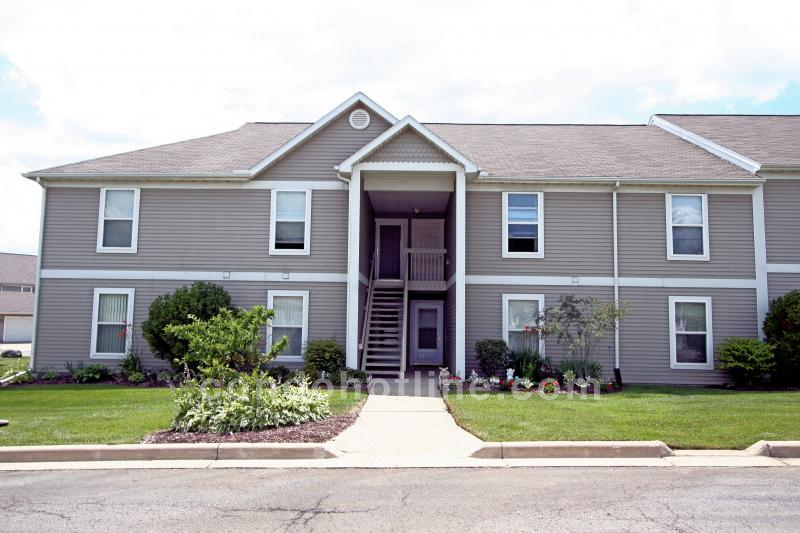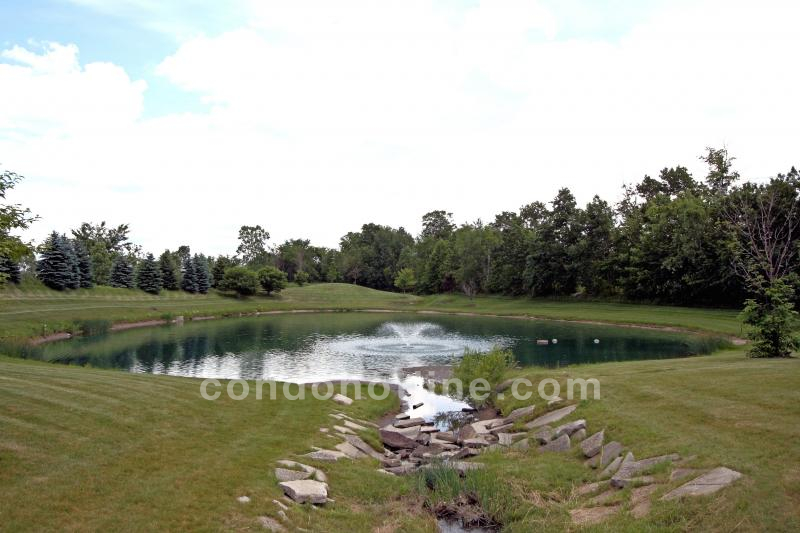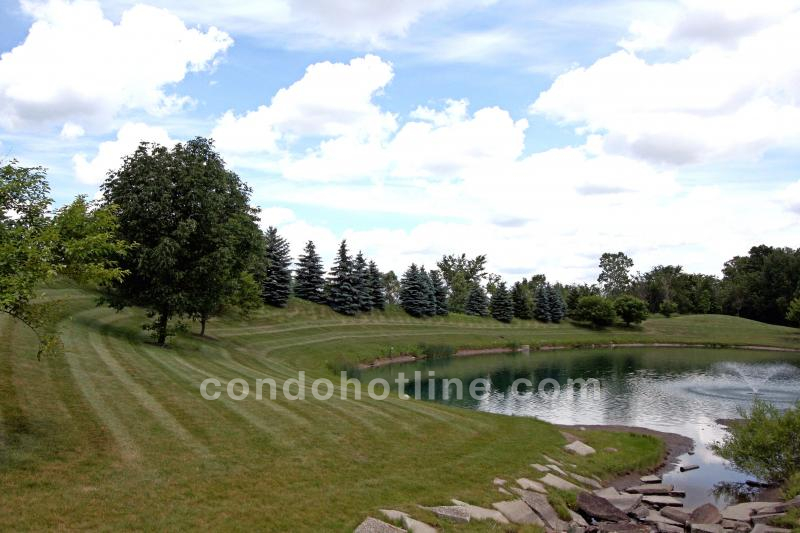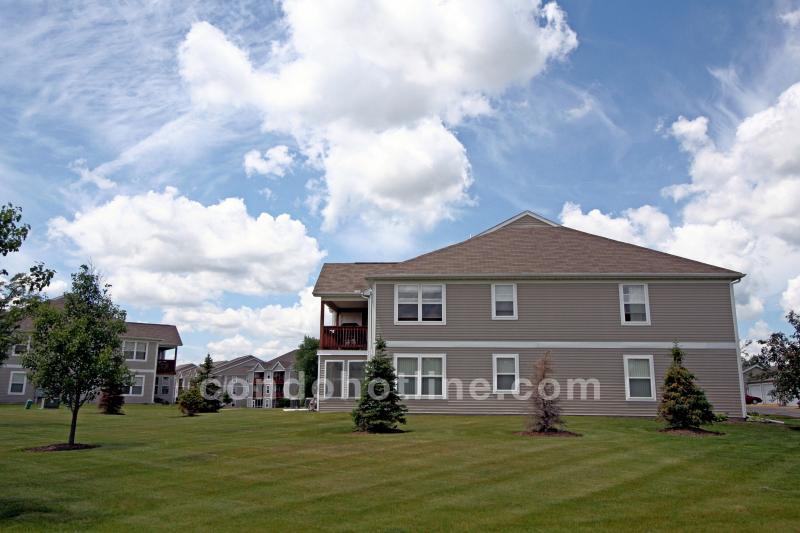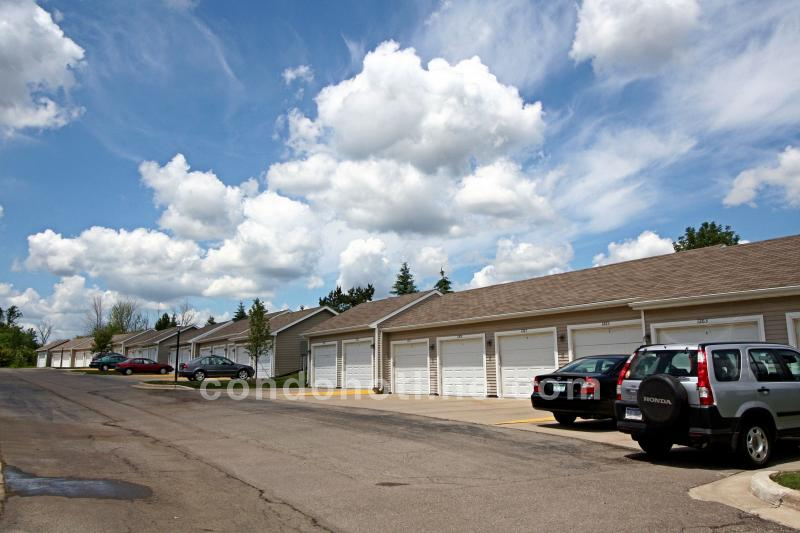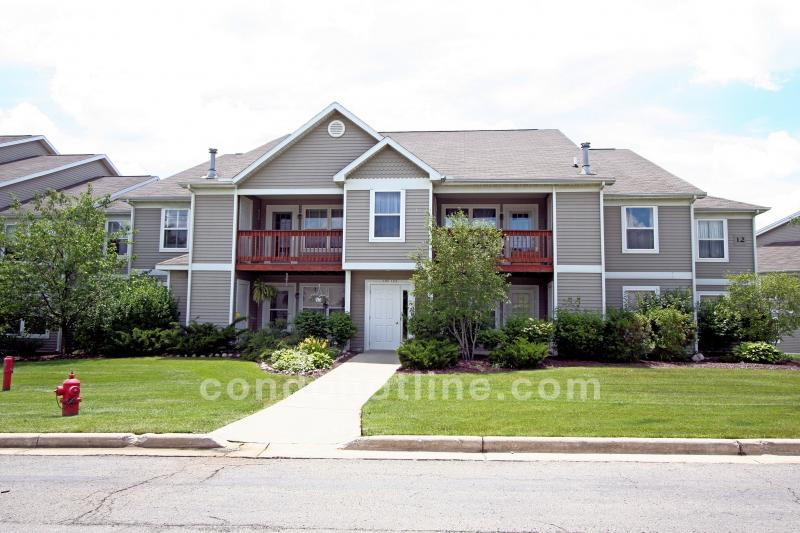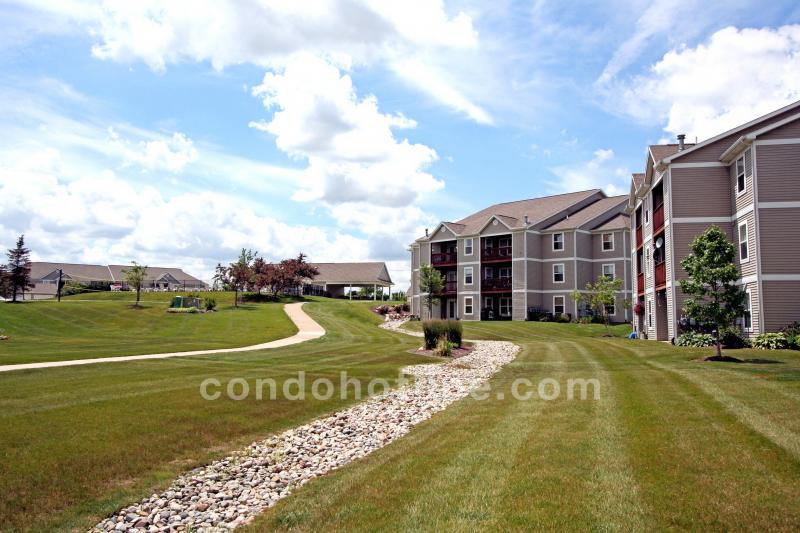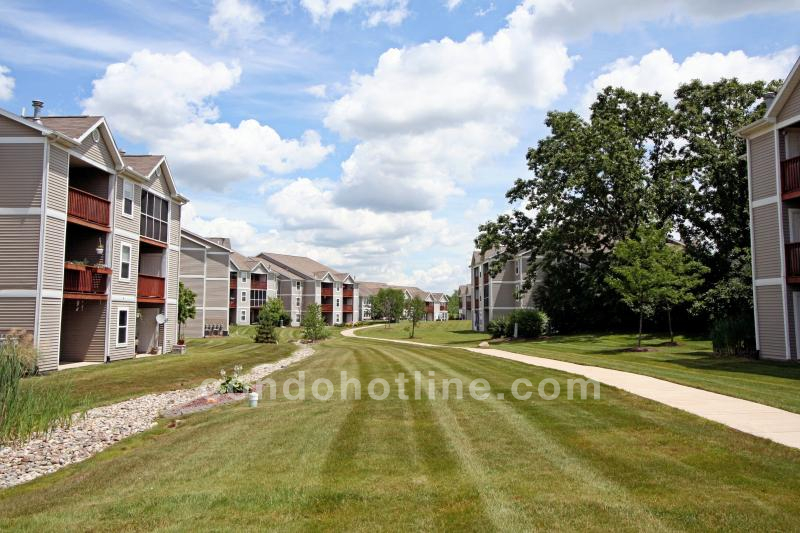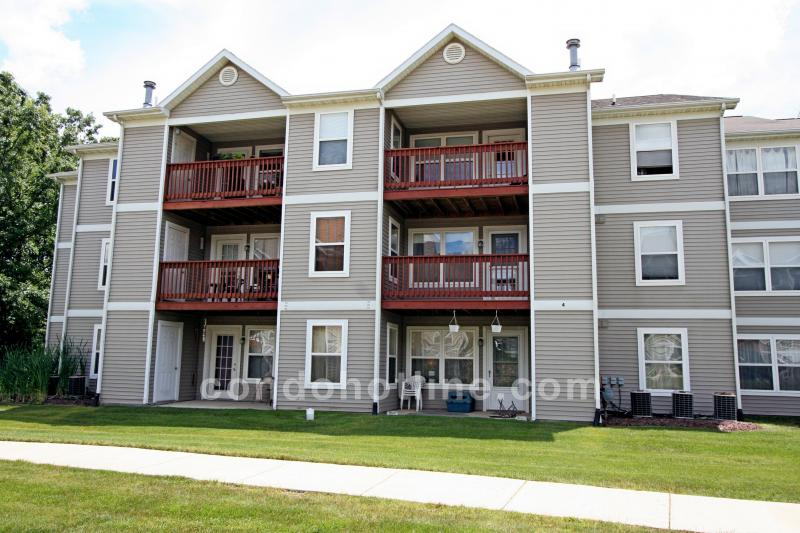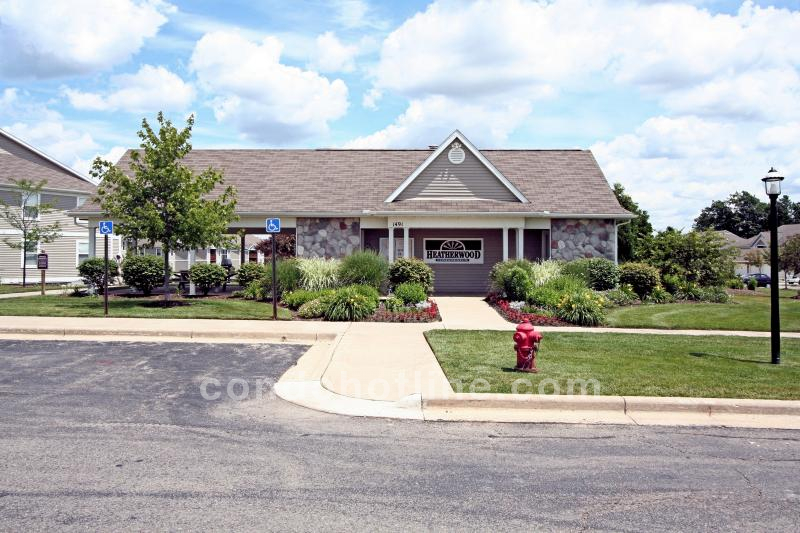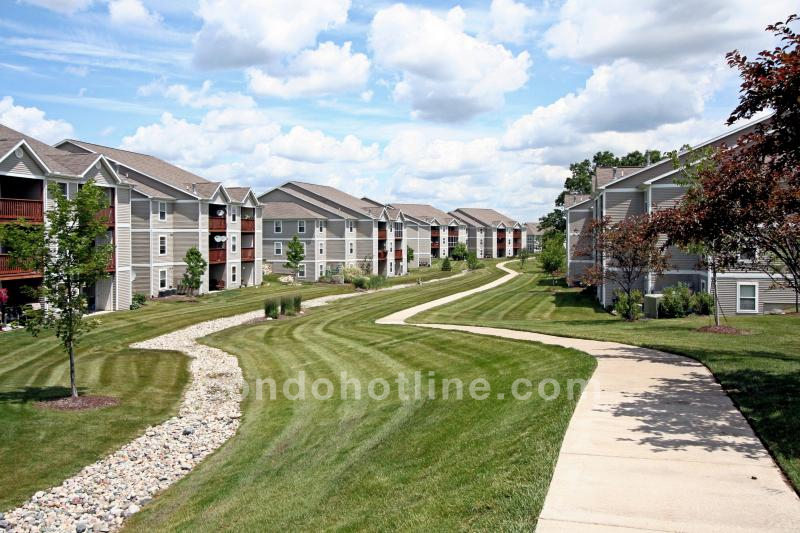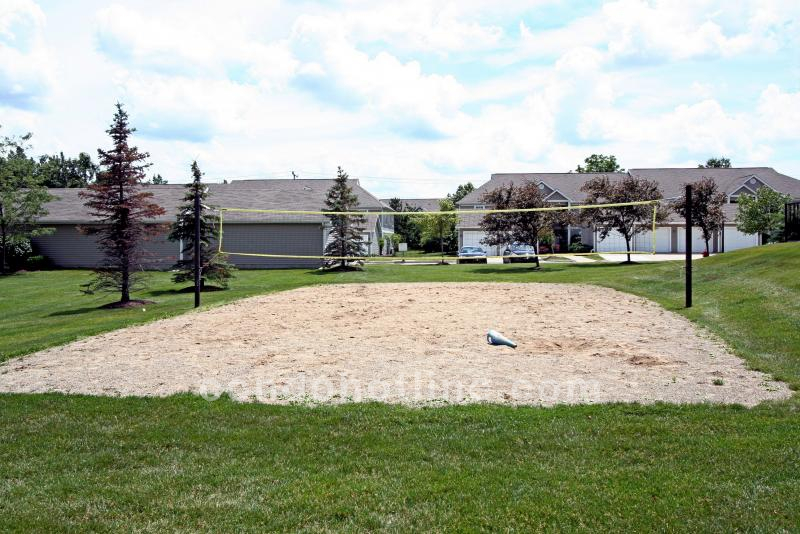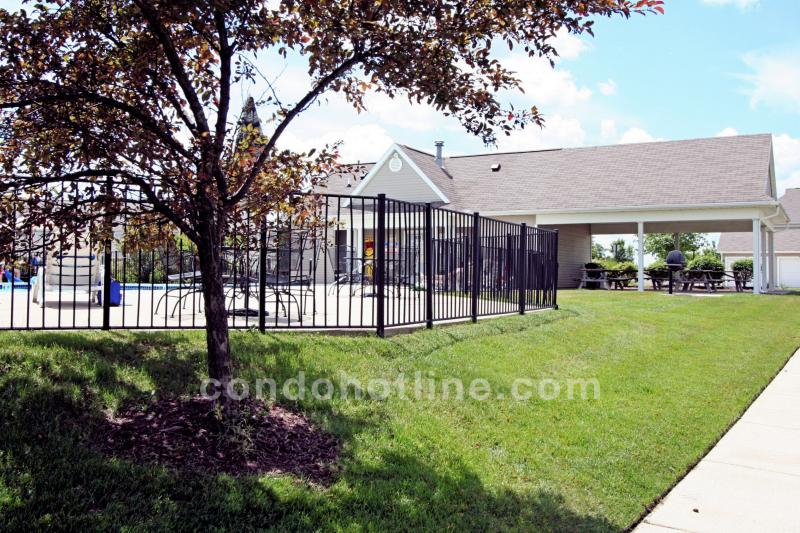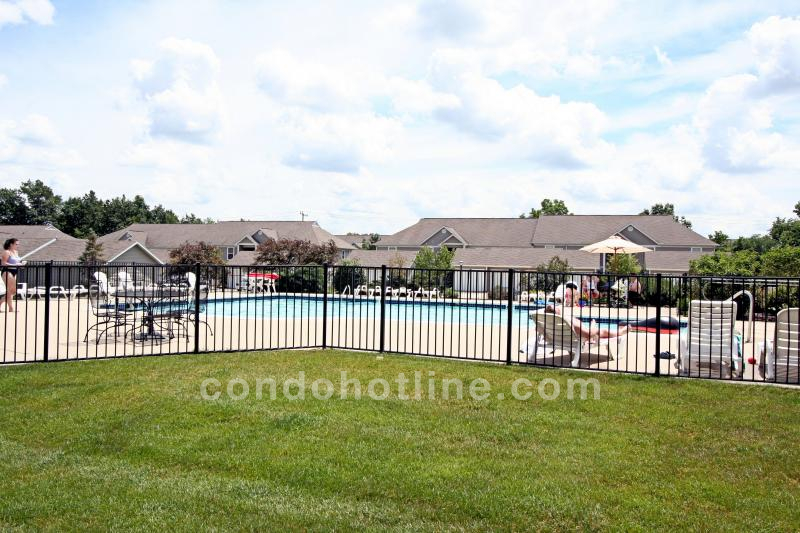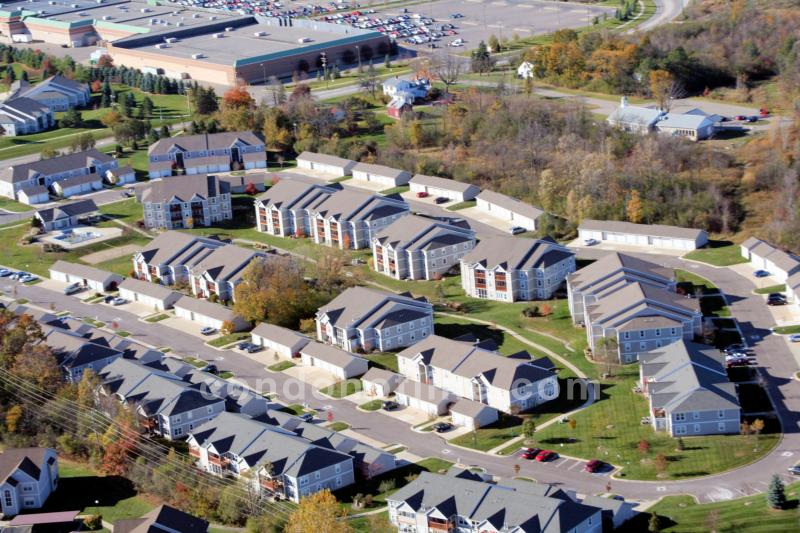 Guest parking
Guest parking at Heatherwood Condos is for guests only – anyone visiting a resident and not residing at Heatherwood Condos longer than 72 hours. Guest parking is NOT for residents. Each resident has 2 parking spots, one in their garage and one in front of their garage. Residents using guest parking will be given a violation notice. 3 violations will result in their vehicle being towed without notice.
Renting your Unit
Renting is allowed so long as tenants abide by the Heatherwood by-laws.  You will need to fill out a lease form with the association as required by the bylaws and Michigan State laws.   You will also need to fill out a rental unit registration form with the Pittsfield Township Housing Department.
Satellite dishes
You may install a satellite dish, but a modification request must be submitted with a drawing/picture of where the dish will be placed.
Grills
Gas and electric grills are allowed. Charcoal and portable pits and fire pits are prohibited.
Garage Sales
Garage sales at Heatherwood Condos are not allowed.
Heatherwood Amenities
✔

Balcony

✔

Central Air

✔

Club House

✔

Detached Garage

✔

Exterior Building Maintenance

✔

In Unit Laundry

✔

Lawn Care

✔

Outdoor Pool

✔

Snow Removal

✔

Volleyball Court

✔

Water
Heatherwood Floor Plans, Bylaws & Site Maps
Please log in or sign up to view Heatherwood condo documents.
Sign Up
Please log in or sign up below to see current Heatherwood condos for sale.